Kuwaiti Eurofighter Typhoons to Get U.S.-made AMRAAM Missiles, Guided Bombs.
WASHINGTON, July 21, 2022 – The State Department has made a determination approving a possible Foreign Military Sale to the Government of Kuwait of Advanced Weapons in Support of the Eurofighter Typhoon Aircraft Program and related equipment for an estimated cost of $397 million.  The Defense Security Cooperation Agency delivered the required certification notifying Congress of this possible sale today.
The Government of Kuwait has requested to buy sixty (60) AIM-120 C-7/8 Advanced Medium Range Air-to-Air Missiles (AMRAAMs); two hundred fifty (250) MK-84 General Purpose 2000LB bombs; five hundred one (501) MK-83 General Purpose 1000LB bombs; three hundred fifty (350) KMU-556 Joint Direct Attack Munition (JDAM) tail kits for GBU-31V1 2000LB bombs; seven hundred two (702) MXU-667 Air Foil Groups (AFG) for GBU-48 Enhanced Paveway II (EPW-II) 1000LB bombs; and seven hundred two (702) MAU-210 Enhanced Computer Control Groups (ECCG) for GBU-48 Enhanced Paveway II (EPW-II) 1000LB bombs. Also included are FMU-139 Joint Programmable Fuze Systems; AMRAAM containers; weapons support and software; inert munitions, trainers, and training equipment; bomb components; spare, repair parts; personnel training and training equipment; publications and technical documentation; U.S. Government and contractor engineering, technical, and logistics support services; and other related elements of logistical and program support.  The estimated total cost is $397 million.
This proposed sale will support the foreign policy and national security objectives of the United States by helping to improve the infrastructure of a Major Non-NATO ally that has been an important force for political stability and economic progress in the Middle East.
The proposed sale will improve Kuwait's ability to meet current and future regional threats.  Kuwait intends to use these missiles and munitions with the Eurofighter Typhoon fleet it is acquiring.  Kuwait has shown a commitment to modernizing its military and will have no difficulty absorbing these weapons into its armed forces.
The proposed sale of this equipment and support will not alter the basic military balance in the region.
The principal contractors will be Raytheon Missiles and Defense, Tucson, AZ; and Lockheed Martin Missiles and Fire Control, Archbald, PA.  Multiple end items will be procured from U.S. Government stock.  There are no known offset agreements proposed in connection with this potential sale.  Any offset agreements will be defined in negotiations between the purchaser and the contractor(s).
Implementation of this proposed sale will not require the assignment of any additional U.S. Government or contractor representatives to Kuwait.
There will be no adverse impact on U.S. defense readiness due to this proposed sale.
This notice of a potential sale is required by law.  The description and dollar value are for the highest estimated quantity and dollar value based on initial requirements.  The actual dollar value will be lower depending on final requirements, budget authority, and signed sales agreement(s), if and when concluded.
All questions regarding this proposed Foreign Military Sale should be directed to the State Department's Bureau of Political-Military Affairs, Office of Congressional and Public Affairs, pm-cpa@state.gov.
MK-84

MK-83
KMU-556
GBU-31V1
MXU-667
GBU-48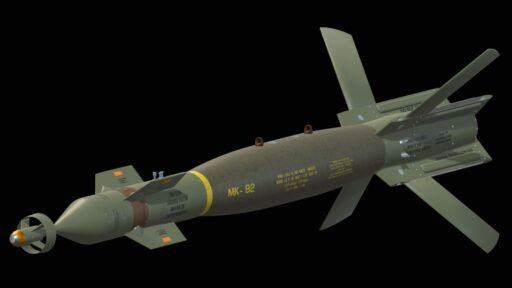 MAU-210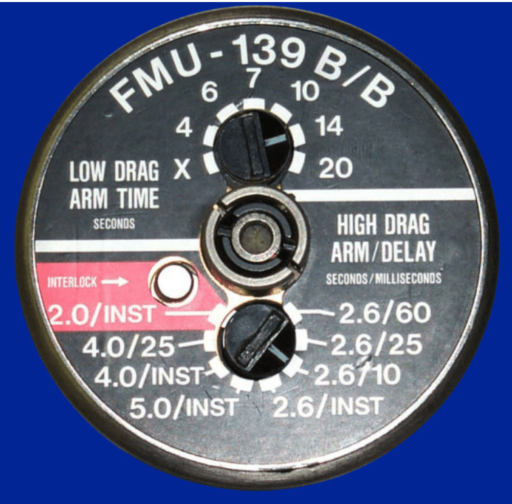 FMU Joint Programmable Fuze Systems
#KuwaitiAirForce @eurofighter #AMRAAM #KuwaitEurofighter #EurofighterTyphoon #EurofighterMissiles